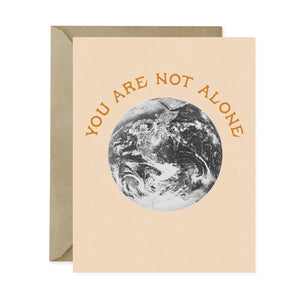 sometimes when someone you love is going through something tough there's not a lot of good things to say. sometimes "getting well soon" isn't an option. sometimes they don't want advice. sometimes you can't relate to the path they have to walk. but you can tell them that you are there for them. sometimes, all someone needs to hear, is that they aren't alone. 

we love cards, the written word, and thoughtful action - so all of this led us to create our own line of cards. this is a wolfpack original.
designed by us. printed in our hometown of cincinnati because we love putting money back into the local economy & supporting our neighbors. with a kraft envelope made from 100% recycled paper, and delivered in a cellophane wrapper that is made from plants and 100% compostable. cards are all blank on the inside.