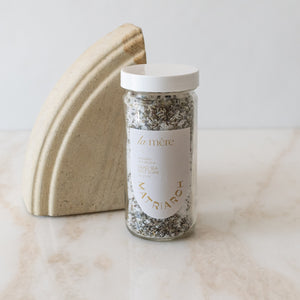 sprinkle the salts into a warm bath, letting them dissolve as you breathe in the invigorating aromatics of lavender and eucalyptus. 8oz. it smells SO good.
made by Matriarch, a woman owned business. more about them in their own words:
Mother owned and run for the past 9 years, we are a full service flower & gift studio located in Eagle Rock, CA catering to Los Angeles and beyond.