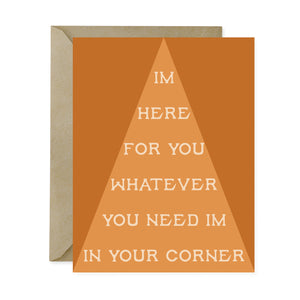 this one's for a friend or loved one who might be going through a hard time and just needs a reminder that they've got you in their corner.

we love cards, the written word, and thoughtful action - so all of this led us to create our own line of cards. this is a wolfpack original.
designed by us, printed in our hometown of cincinnati, with a kraft envelope made from 100% recycled paper, and delivered in a cellophane wrapper that is made from plants and compostable.