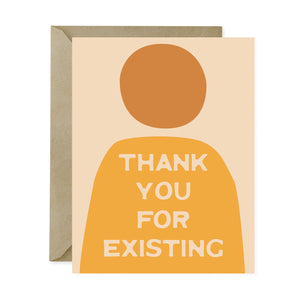 you know that person who makes your life better just by being present? this card is for them. tell them how grateful you are to have them in your life.

we love cards, the written word, and thoughtful action - so all of this led us to create our own line of cards. this is a wolfpack original.
designed by us, printed in our hometown of cincinnati, with a kraft envelope made from 100% recycled paper, and delivered in a cellophane wrapper that is made from plants and compostable. cards are all blank on the inside.