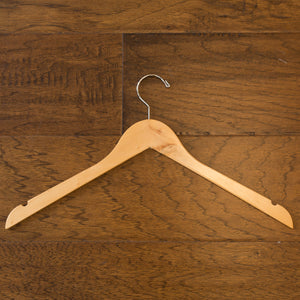 DISCOUNT CODES NOT ALLOWED ON FIXTURES & FURNITURE SALE
if you use one we will refund your order and restock the item for someone else to buy.
these items are pick up only. please carefully read pick up details below. there is a small window in which you can pick up these items. if you buy them, you're agreeing to this timeline.
these originally cost us $61.50 new.
each pack includes 50 hangers total. they will come in a box for you to easily carry out.
right now we have 7 packs of 50 hangers available. we will probably have a few more available in the coming days before we close. this listing is just for 1 pack, so if you want more than one, be sure to add multiple to your cart.
pick up details:
you are responsible for pick up & load out. pick up will be at our shop. please bring people to help you load out if you are picking up a large item. pick up dates are as follows:
- sunday may 28th 5pm - 7pm
- monday may 29 - tuesday may 30th 10 am - 8 pm
- wednesday may 31st - 9 am - 2 pm
if you purchase, we will send you a sign up genius link via email for you to select a time in which you will come and pick up your items, so we know when to expect you.